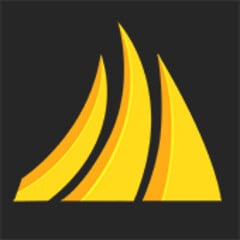 翼次方CG
Business :art@ycfcg.com | Training : class@ycfcg.com
Xiamen, China
Summary
YCF CG focuses on art outsourcing, art trading, high-quality CG training, and 3D character printing.
YCFCG art outsourcing production team:
All production staff have years of experience and have re-accepted long-term training in the YCF Class training system. The main undertaking projects include: next-generation game 3D model assets, CG film and television model assets, game posters, animation derivatives development, etc.
If you have demand for business service, please feel free to contact us
Email:art@ycfcg.com
Skills
Art Direction
3D Modeling
3D Printing
Digital Sculpting
Game Development
Software proficiency
Productions
Mobile Game

TimePrincess

Year

2022

Role

Character Art

Company

IGG

Mobile Game

LifeAfter

Year

2022

Role

Character Art

Company

NetEase

Mobile Game

CrossFire

Year

2022

Role

Character Art

Company

Tencent

Video Game

BlackMyth

Year

2021

Role

Character Art

Company

Game Science

Mobile Game

CallofDuty

Year

2020

Role

Character Art

Company

Tencent

Mobile Game

Game of Thrones

Year

2020

Role

Character Art

Company

YooZoo

Mobile Game

Glory of Kings

Year

2021

Role

Character Modeling

Company

Tencent